BREEDINGS

H-TOWN KENNELS ONLY MAKES A FEW BREEDINGS A YEAR. OCCASIONALLY A FEW PUPS ARE OFFERED TO THE PUBLIC. A COUPLE OF BREEDINGS ARE LISTED BELOW. ONLY A FEW WILL BE SOLD. CLICK ON NAMES FOR PEDIGREES. FOR DETAILS CONTACT tas4elipitbulls@h-townkennels.com or CALL 601-281-8724 AND LEAVE A DETAILED MESSAGE OR TEXT.


BREEDINGS- CLICK ON HEADING FOR PEDIGREE

FOR SALE PRICE REDUCTION
​
OSO NEGRO IS BEING OFFERED TO THE PUBLIC FOR A SHORT TIME. HIS PEDIGREE CONSISTS OF SOME OF BEST ELI BLOOD AROUND TODAY. HE IS HEAVY ON THE ELI JR. BLOOD BY WAY OF QUALITY GR. CH. NIGERINO BLOOD. IT IS VERY RARE TO FIND NIGERINO BLOOD THIS CLOSE IN THE PEDIGREE. OSO IS VERY RANGY AND SUPER ATHLETIC. HE HAS ALL THE QUALITIES OF GREAT ELI DOG. HIS CONFORMATION AND ATTITUDE ARE TOP NOTCH AND IS SURE TO PUT THE SAME INTO HIS OFFSPRING. HE IS ONLY 5 YEARS OLD AND HAS A LONG BREEDING CAREER AHEAD OF HIM. ASKING PRICE IS $1500. CLICK ON NAME OR PICTURE FOR PEDIGREE.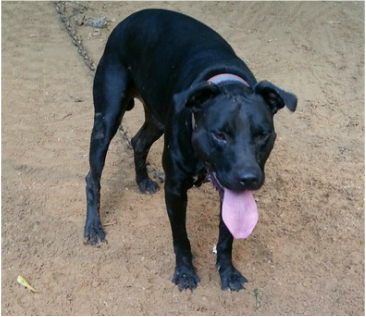 THUNDER IS A 19-MONTH OLD MALE. HE IS A PHYSICAL SPECIMEN. HIS SIRE IS A TOP NOTCH HEAVY CHINAMAN MALE. HIS MOTHER IS OUR THE BEST PRODUCER AND DIRECT DAUGHTER OF CH DYNOMITE. THIS THE FIRST TIME AN OFFSPRING OF PONG HAS BEEN OFFERED TO THE PUBLIC. TAKE ADVANTAGE OF THIS RARE OPPORTUNITY. HE IS FOR SALE FOR $1200. CLICK ON NAME FOR PEDIGREE AND PICTURE.
PUPS WERE BORN ON JULY 10, 2016. HEAVY ELI BREEDING WITH A BOLIO OUTCROSS. ONE BLACK MALE IS AVAILABLE. MALE IS ON THE LEFT. PRICE IS $800.